Submit your expense receipts via WhatsApp
An easy way to send your receipts to Sleek accountants is to simply send a quick photo by WhatsApp!
Steps to submit your expense receipts via WhatsApp
Send a picture of your receipt to the Sleek dedicated WhatsApp number: +65 3138 8466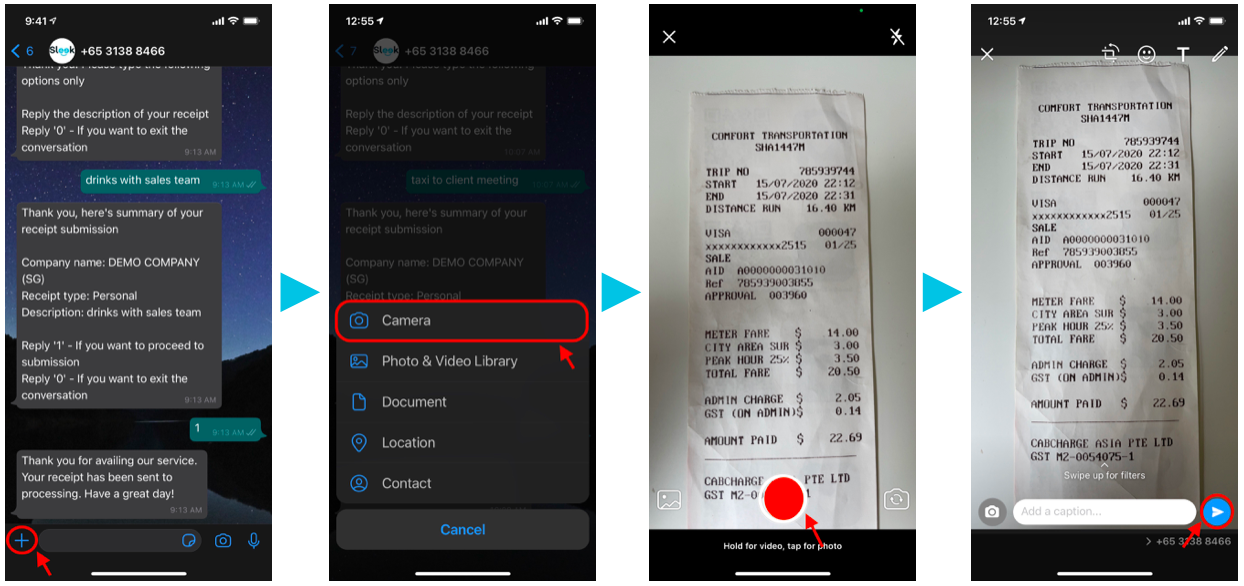 If it's the first time you use this method, you will be asked to confirm the conversation thread by replying a short code given to you.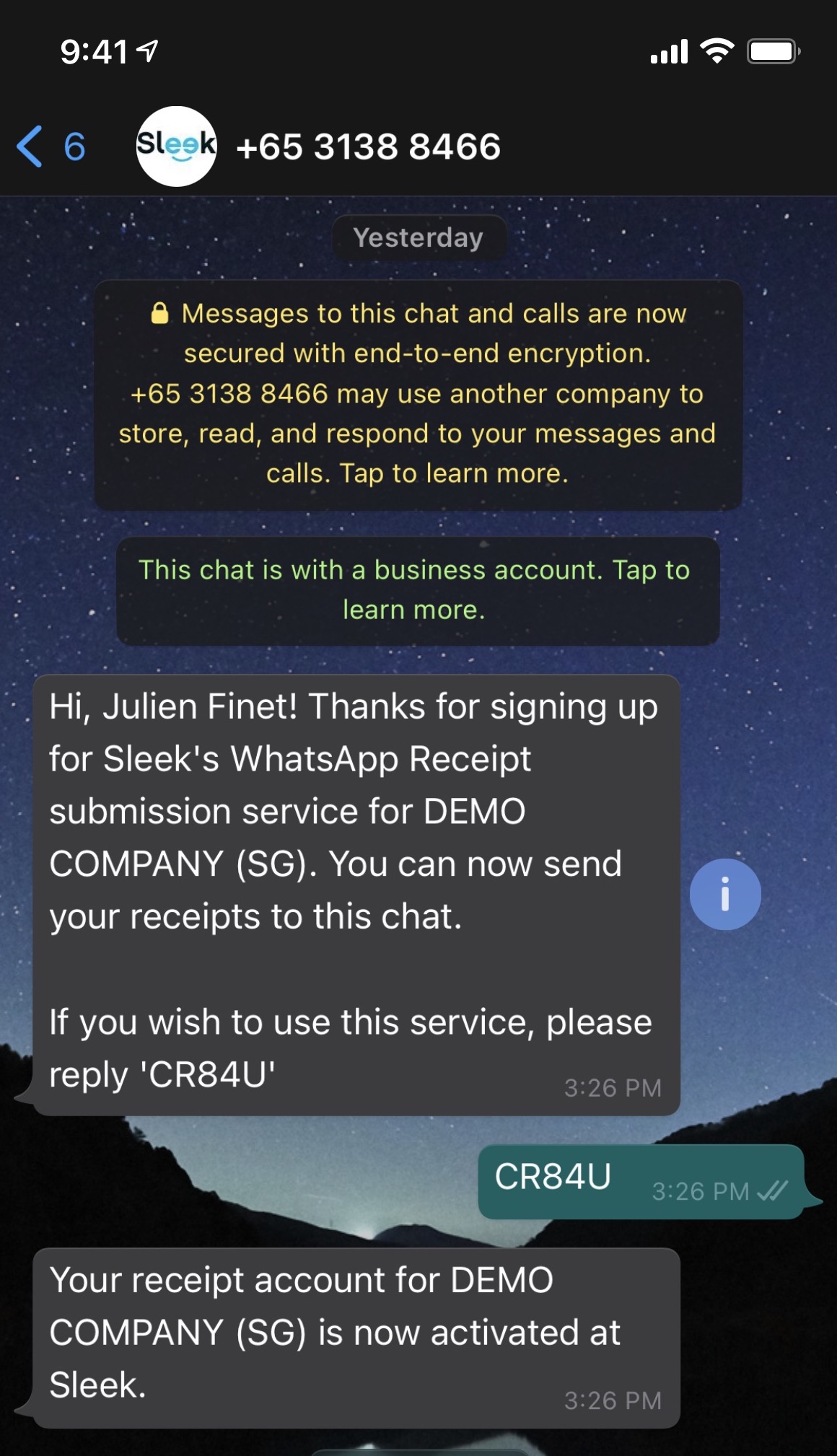 Please note that this will be the only time you need to do that, unless you change WhatsApp number.
If you have several companies with Sleek, you will be asked to choose the company you want to submit the receipt for.
You will be asked to specify what type of expense the receipt is for:
If this is an expense paid from the corporate bank account, reply 1.
If this is an expense you want to claim, reply 2. To process the expense claim report later on, simply continue as before in Receipt Bank Expense Report.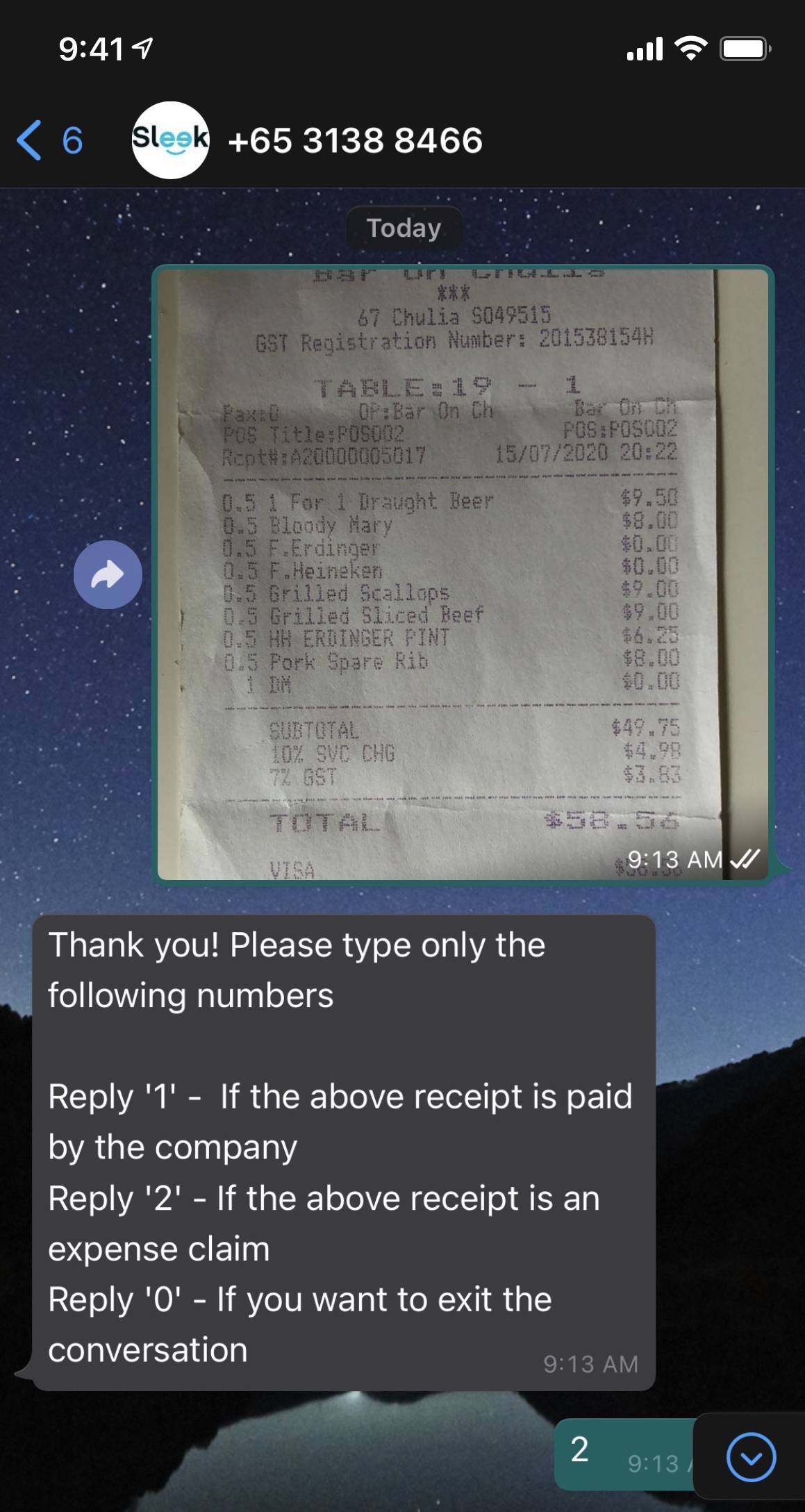 Add the description of the receipt when prompted.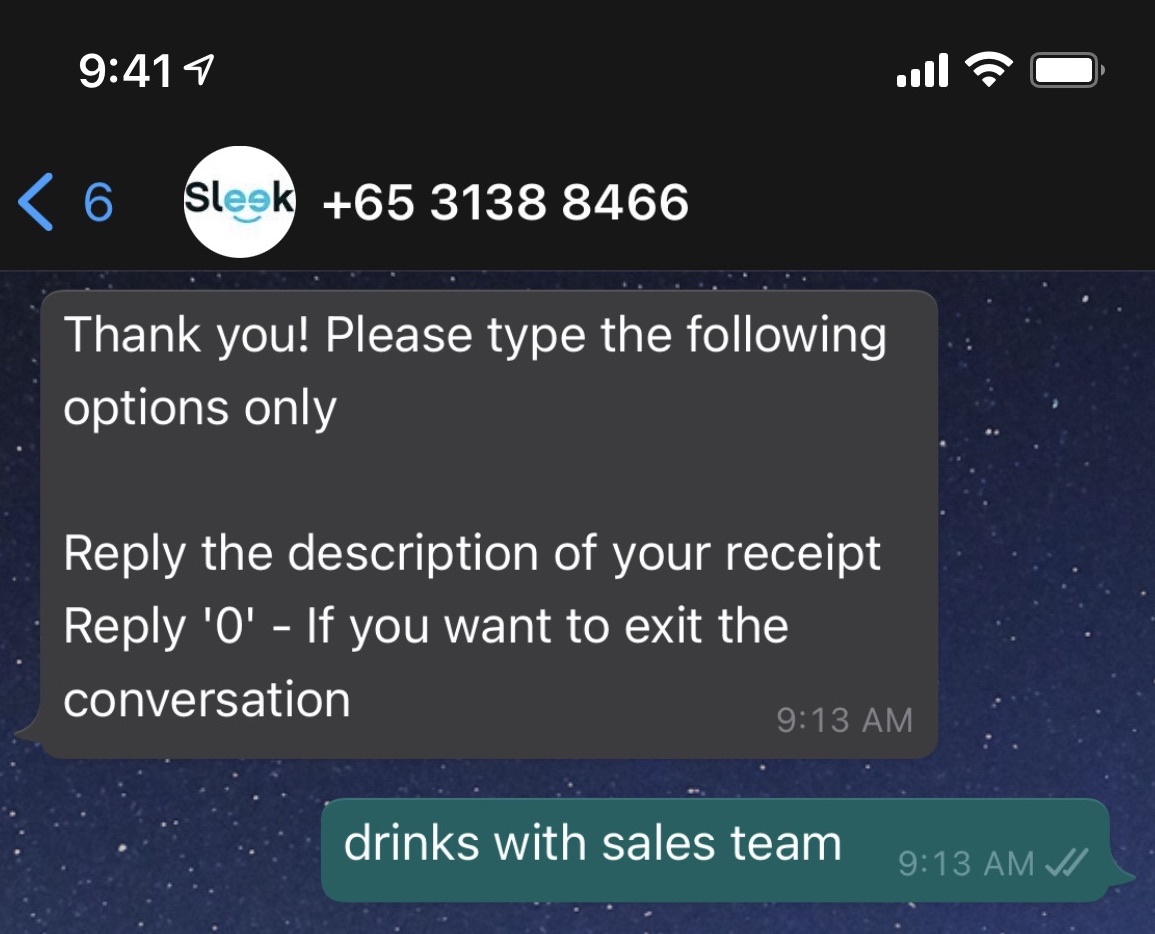 Confirm the submission of your receipt by replying 1.
At any point of time you can stop the submission process by replying 0.
---
Did this answer your question?
---