How to set up bank feed for DBS Bank
You can get your transactions in DBS bank accounts automatically imported into Xero. Follow this steps to set it up!
Step 1 - Check if your DBS bank account is eligible
Only DBS IDEAL can be used to set up for Xero bank feed. If your DBS bank account is eligible, please prepare your online ibanking for the next step.
Step 2 - Add your DBS bank account in Xero
If you have already added it, you can skip to step 3. If you haven't added a DBS bank account in Xero, please follow the steps below:
On the top bar, click on Accounting menu and select Bank accounts

Click on Add Bank Account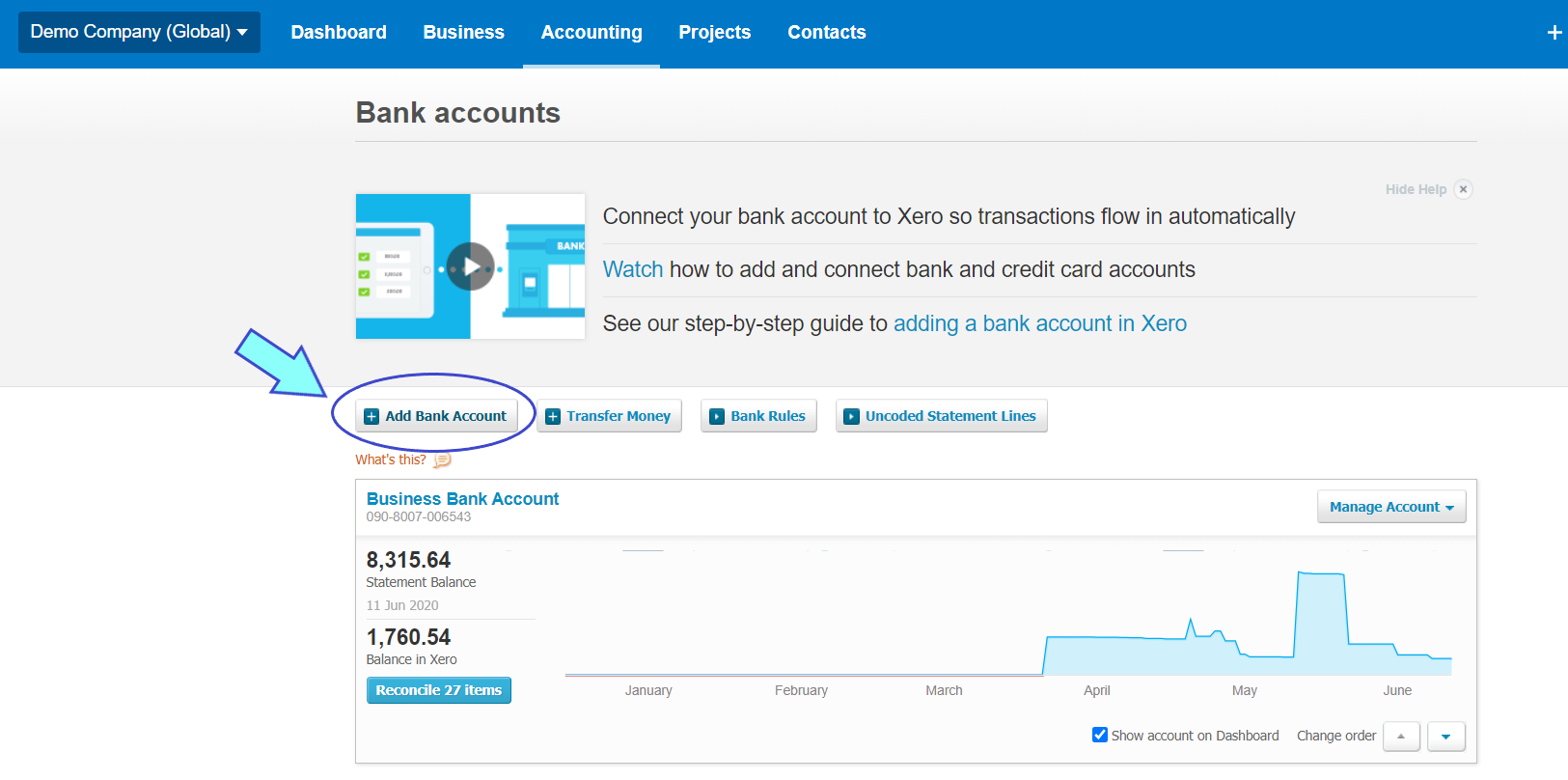 Search for DBS, and select DBS (SG).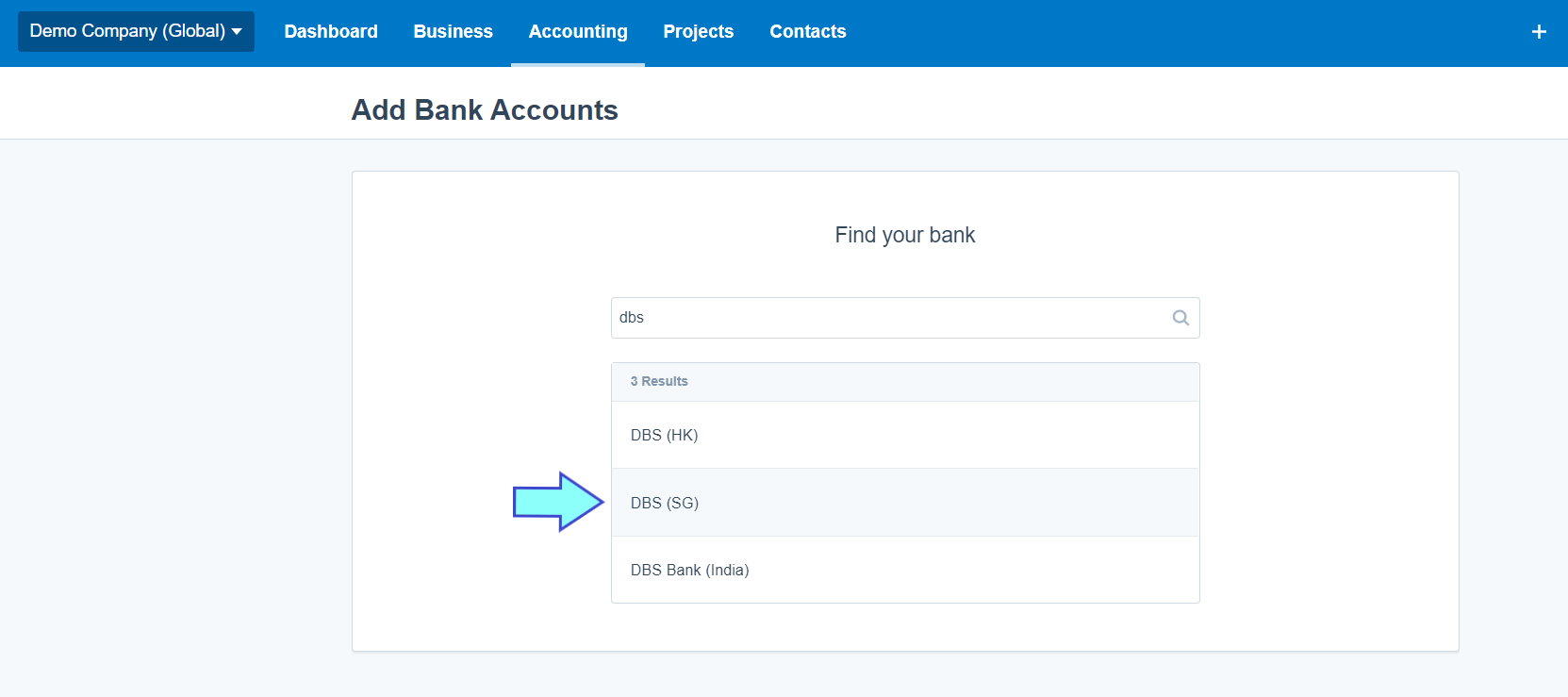 Type in the account name, account type, account number and currency. Then, click Continue.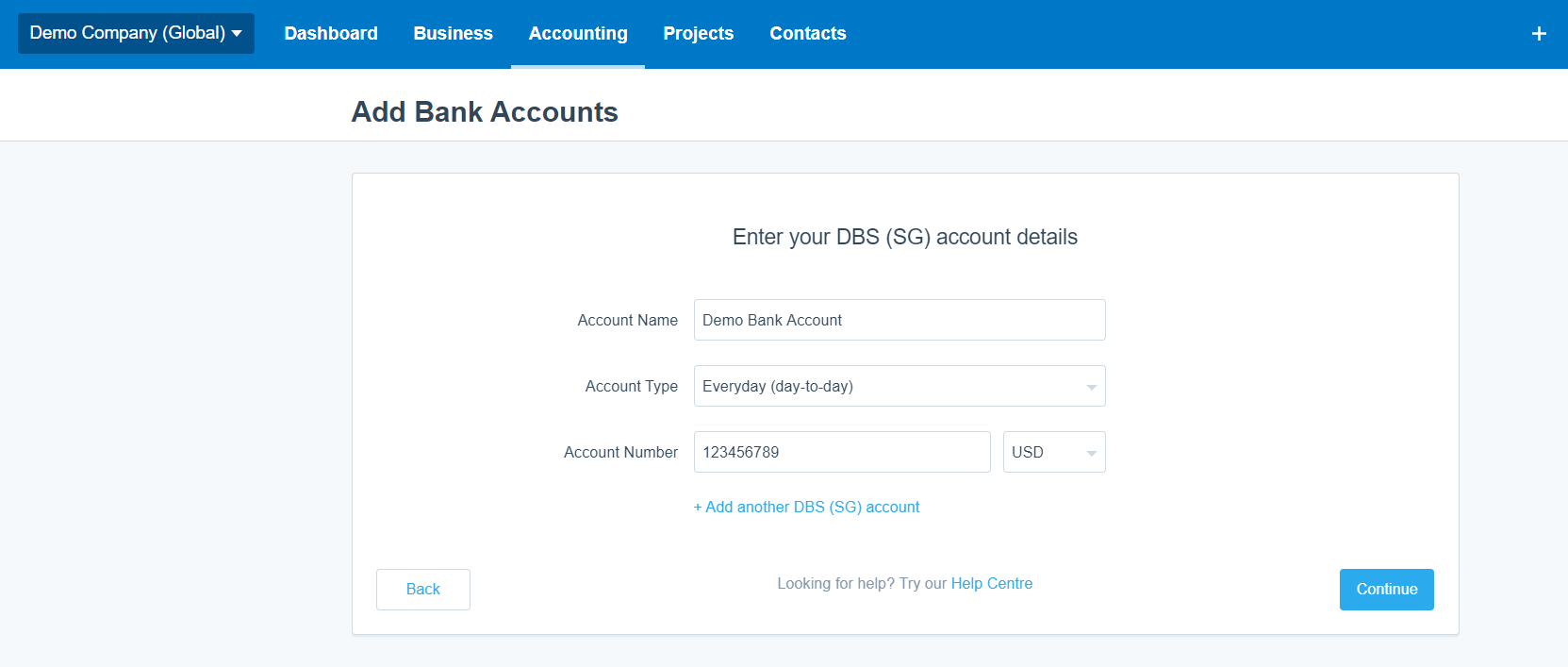 Your DBS bank account will appear in the dashboard, ready for you to set up bank feed.
Step 3 - Apply for your feed
Once you have added your DBS bank account, click on Get Bank Feeds button right beside your bank.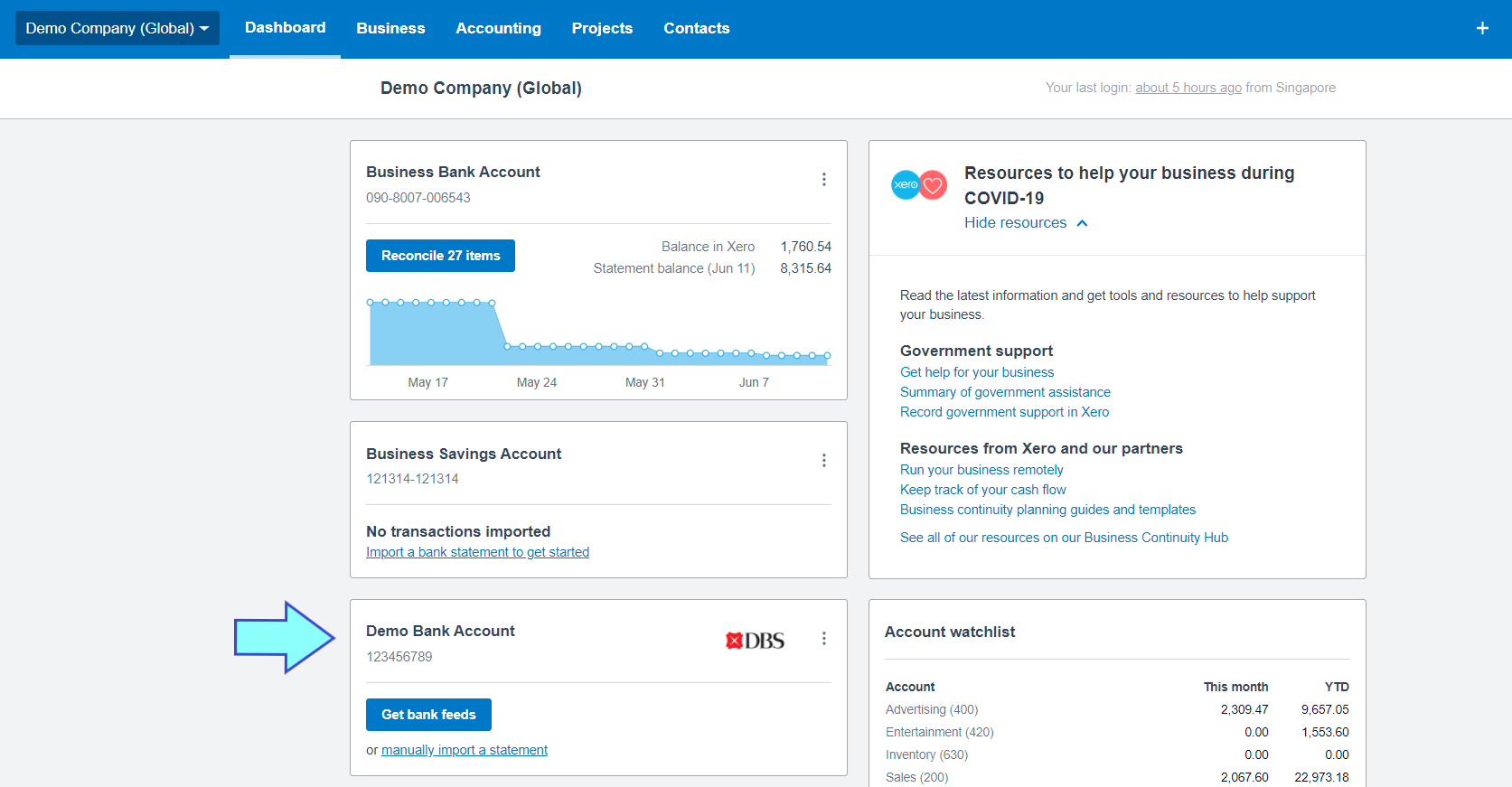 Then, you will go to the connection screen. Click Login & Connect Accounts.

Now you are at DBS website. Input your online banking information, and then click Login To Authorise 3rd Party.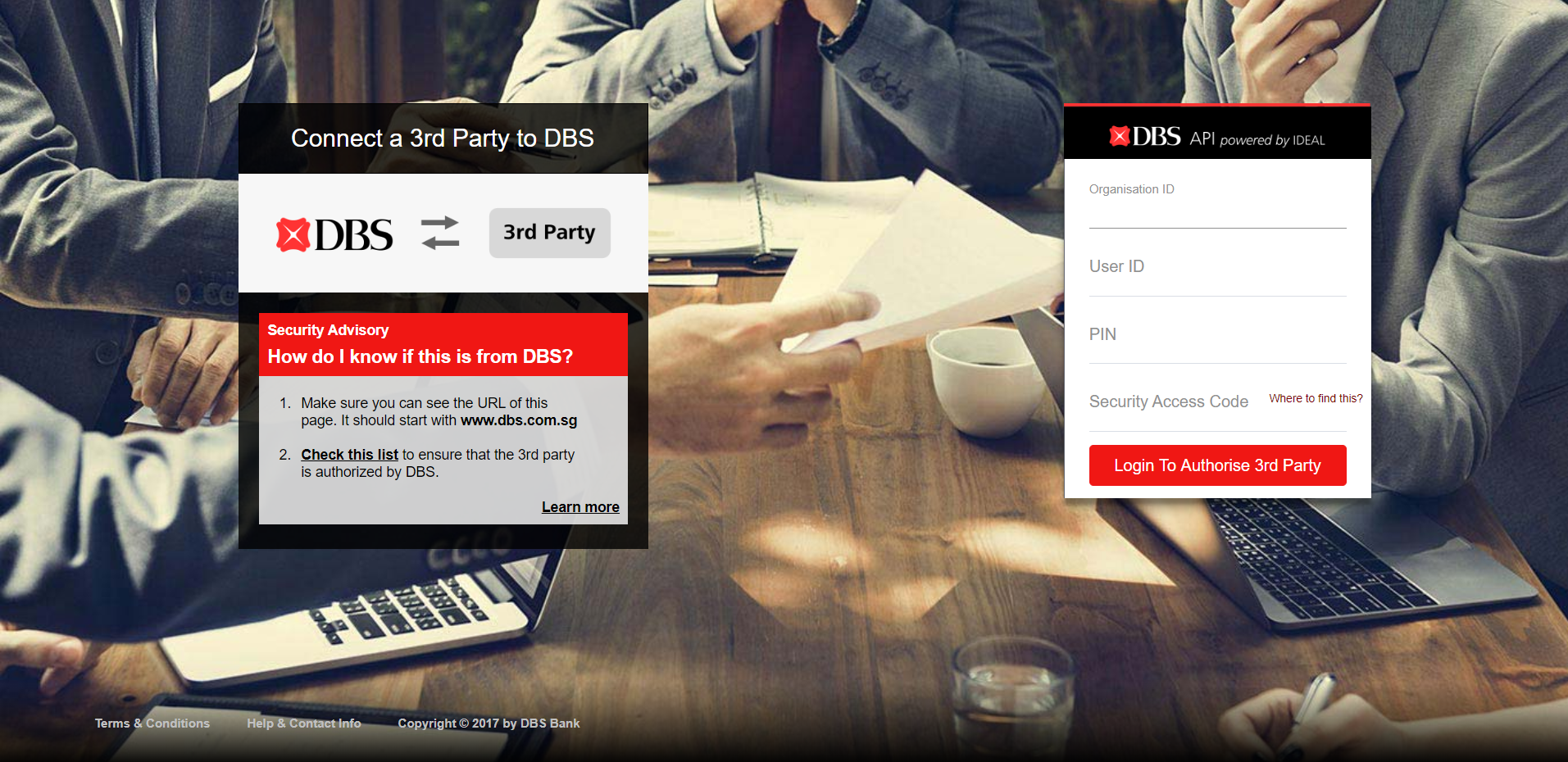 Then, select the checkbox to confirm that you've read the Terms and Conditions, and click Authorise Xero.
Next to each account, click Connect to a Xero bank account, then select the matching bank account in Xero. Each account should have a green tick before you click Continue.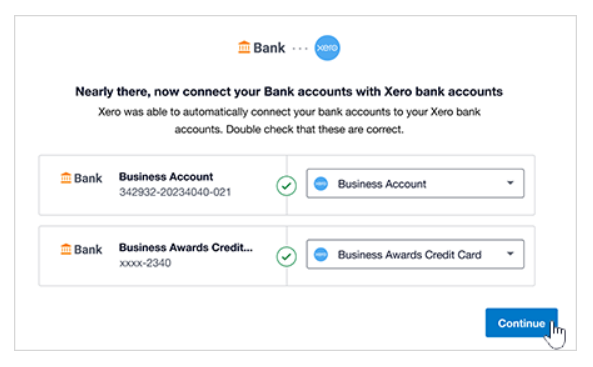 Last step, click Finish. Your bank transactions will be imported into Xero within 24 hours.
---
Did this answer your question?
---