How to set up bank feed for UOB Bank
If you are using UOB Bank for business transactions, you might want to apply for bank feed to automatically push your bank transactions into Xero. Here are the steps for you to set it up!
Step 1 - Check if your UOB bank account is eligible
There are 2 eligible account types for bank feed:
Everyday (day-to-day) accounts
Foreign currency accounts
If your bank account is an eligible type, you can go to the next step.
Step 2 - Add your UOB bank account in Xero
If you have already added your UOB bank account in Xero, you can skip to step 3. If not, please follow below steps first.
On the top bar, go to Accounting menu and select Bank accounts

Click Add Bank Account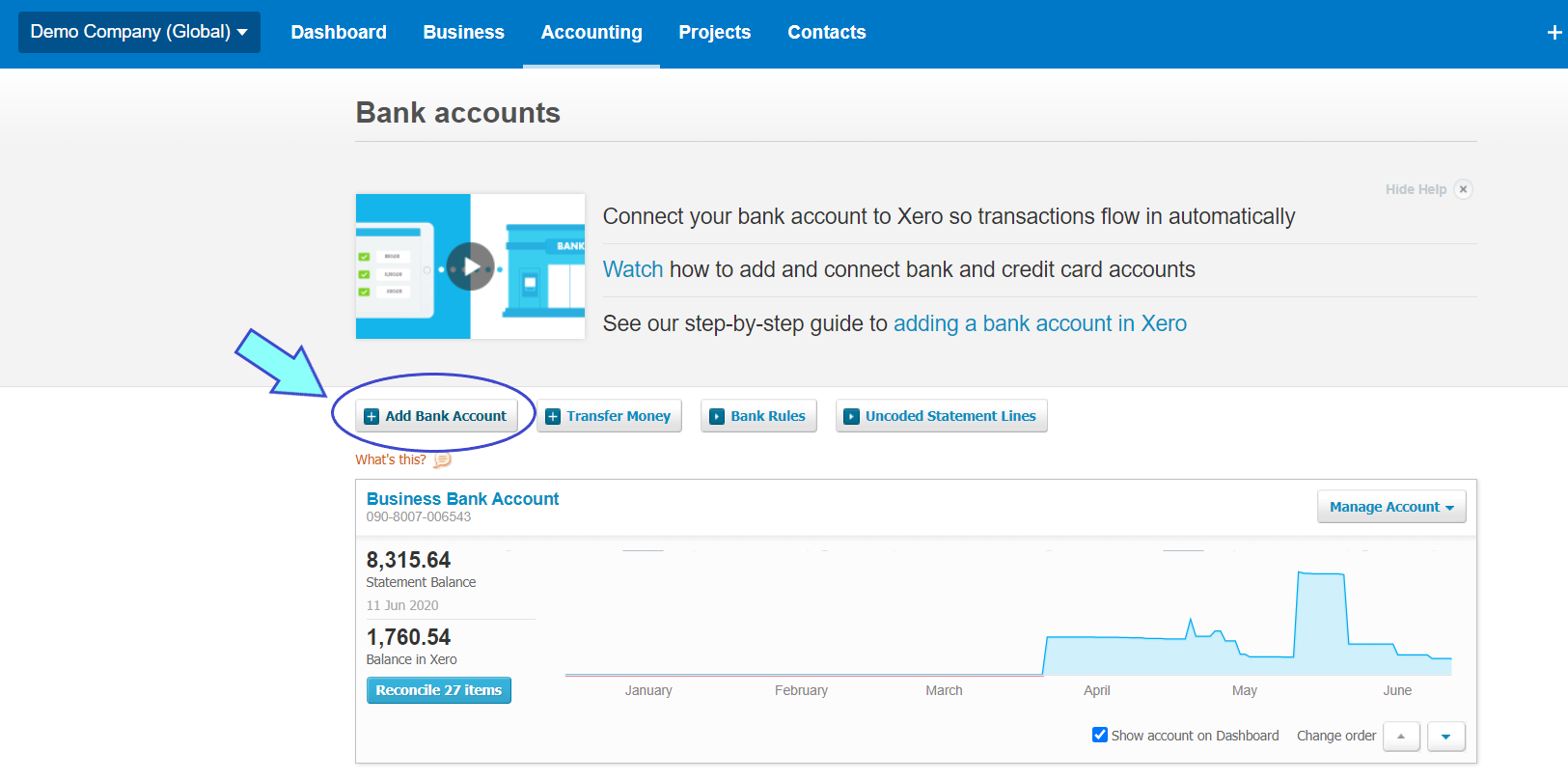 Search for 'UOB' and select UOB (SG)

Fill in your prefer account name, bank account type, bank account number and currency. Then, click Continue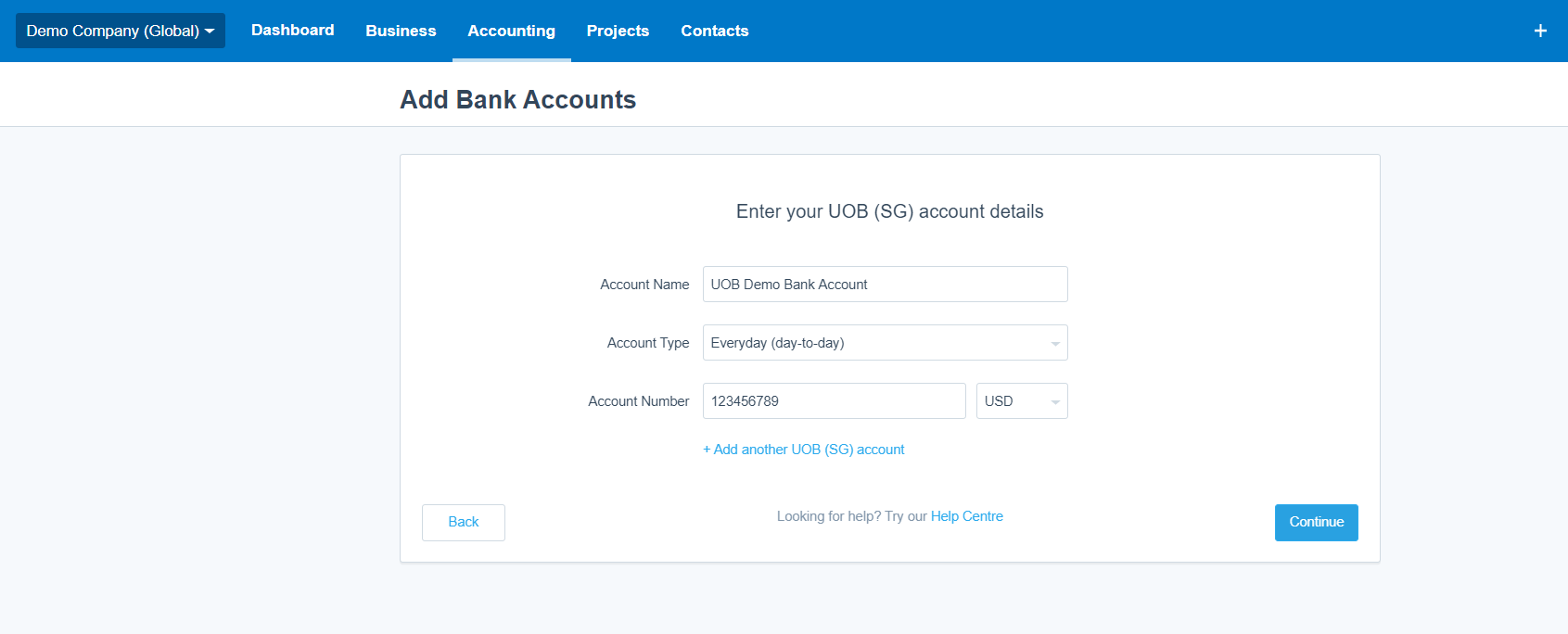 Your UOB bank account will appear in the dashboard
Step 3 - Apply for your feed
In order to activate UOB bank feed, you need to fill in application form and send to UOB.
You can complete this form on the UOB website and submit it.
Shortly after your submission, You will be contacted by the UOB BizSmart team to verify your identity and confirm the application.
Your feed will start in 10 working days.
---
Did this answer your question?
---