Key steps to transfer Company Secretary to Sleek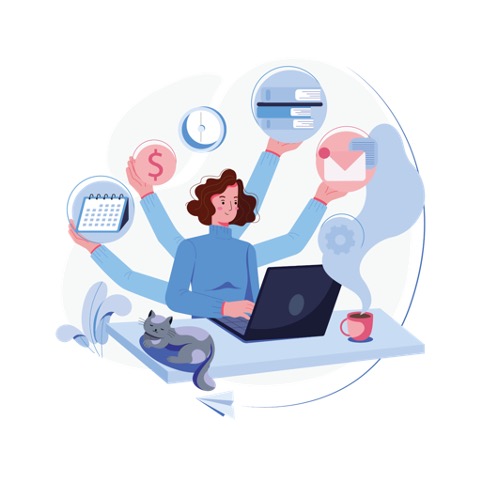 Services Selection & Payment: Once the required services have been selected payment can be made directly in the Sleek Customer App via credit card or bank transfer.
Onboarding: All the key details on the Singapore entity will be collected into the Customer app as they appear on the company's latest ACRA BizProfile including information on the directors, shareholders, company activity codes and the company's registered address.
Compliance Check: Directors and shareholders will be sent an email invitation to accept to join the company on the Sleek Platform and to provide a copy of their Know Your Customer (KYC) documents. All KYC information can be cleared digitally.
Preliminary Check of Company Records: In parallel to the KYC check, our Sleek Corporate Secretary team will purchase the latest copy of the company's ACRA BizProfile and check that the company is all up to date with its statutory filings such as holding of all Annual General Meetings (AGMs) and filing of all Annual Returns (AR). If the company has preference shares/or other share classes then our team would need to request a copy of the modified constitution for review.
Resignation Letter: Once compliance and the preliminary statutory records check has been completed without further requests for information, our Corporate Secretary team will contact the previous Company Secretary to ask for a signed resignation letter to file with ACRA upon the transfer of the Corporate Secretary duties over to Sleek.
Signing Transfer Documentation: Once the Resignation Letter is received, our Corporate Secretary team will circulate for e-signature a General Release of Liabilities and all other transfer documents.
ACRA Filing: Once all documents have been signed we can file the necessary updates with ACRA.
ACRA BizProfile Purchase: Once filing with ACRA is completed, Sleek will purchase an updated ACRA Business File and send this to you and also the former Corporate Secretary for their records.
Collection of Company Records: We will then organise a courier to collect the physical statutory records from the previous Corporate Secretary. If there are missing documents and/or remediation work may be required, we will inform you. Remediation work will be billed on time spent at a rate of SGD $50 an hour.
Appointment & Transactions: Once the transfer in process is completed (i.e. all records in order and all remediation (if necessary) has been completed) our team can then support with any ad hoc transactions on the company such as adding new shareholders and any other requests.
What are the most common outstanding matters identified when transferring Corporate Secretary?
Unsigned/Missing Documentation such as Share Certificates - these will need to be remediated.
Outdated Company Officer's Particulars (i.e. expired KYC details such as passports or change of names/addresses) - late filing penalties from ACRA may be payable.
Outstanding Tax & Accounting Filings - all deadlines for a company are triggered based on the company's End of Financial Year - you can use this deadline calculator to find your deadlines.
> Estimated Chargeable Income (ECI) and Form C/ C-S are tax filing forms which are typically handled by your bookkeeper for the financial year.
> AR and AGM are typically filed by your Corporate Secretary. Filing of AGM will also require Unaudited Financial Statements.
---
Did this answer your question?
---