How to delete your expense report in Dext
Dext is the new name for Receipt Bank since March 2021
You can delete your created expense report by following these four easy steps:
Please note that:

Deleting your expense report will not delete the receipts you uploaded. It will just remove the receipts from the expense report, and delete the report itself. Receipts will appear in your inbox again where they can be added to another report or be deleted from there.
Go to Expense reports workspace and click on Inbox.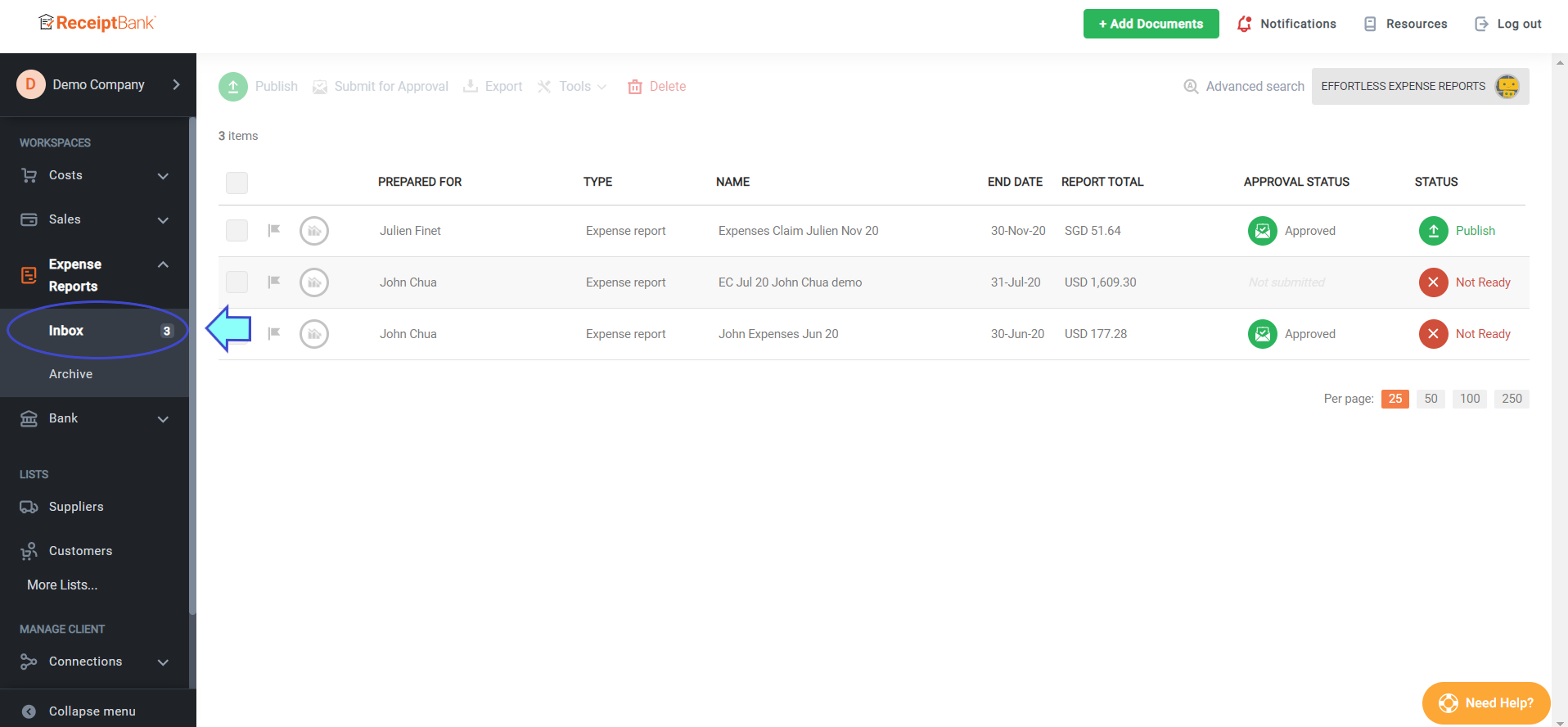 Select the expense report you want to delete by ticking its checkbox.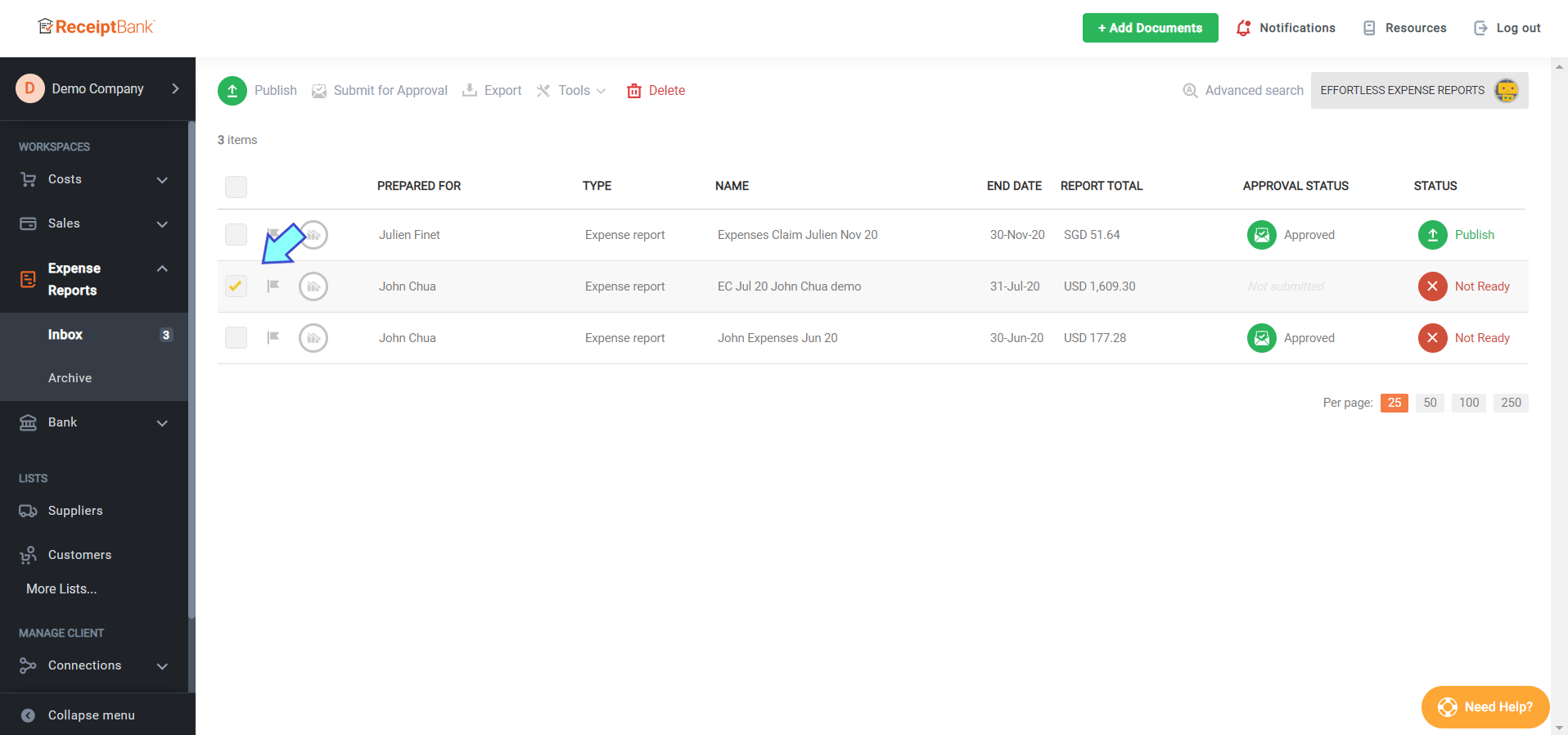 Click on Delete at the top bar.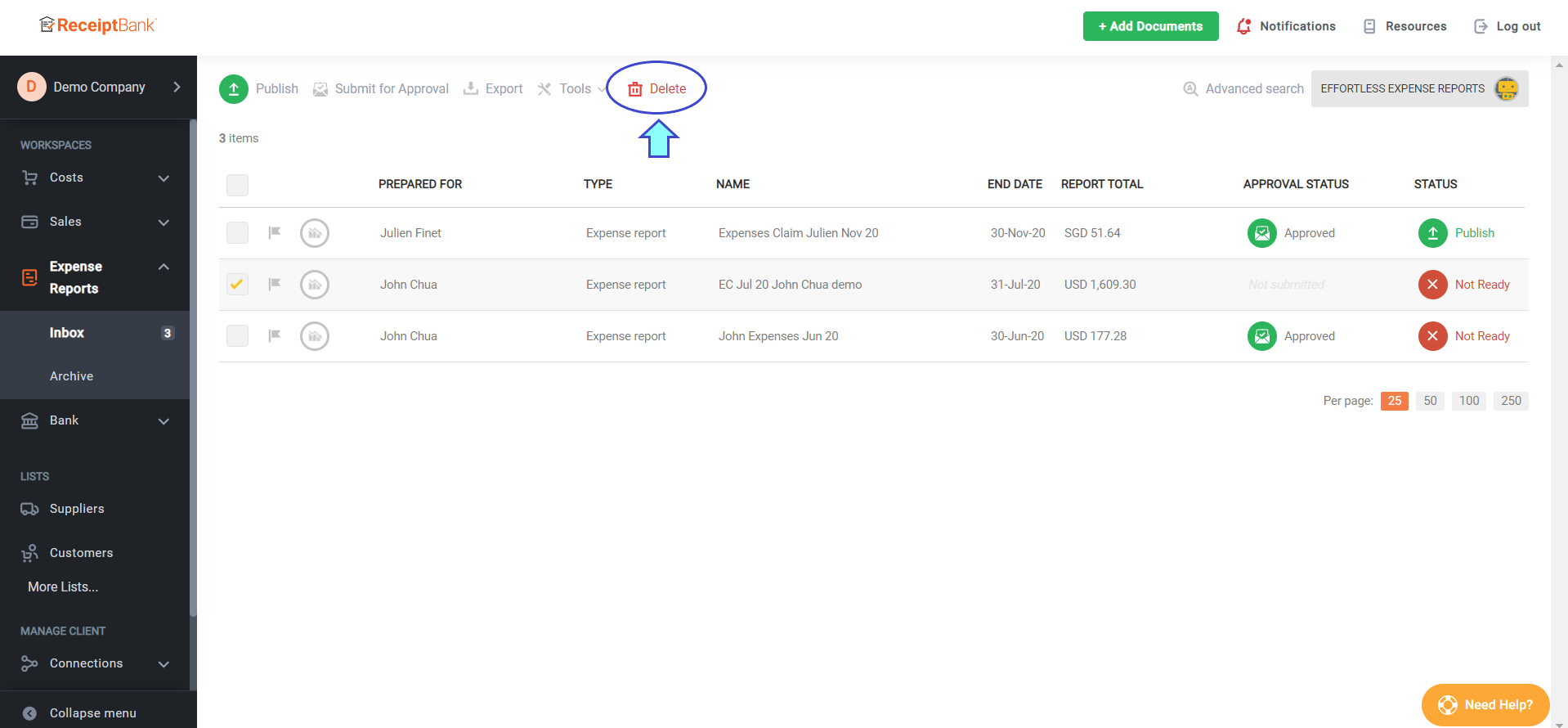 There will be a dialog box to reconfirm your decision. Click Delete to proceed. That's all!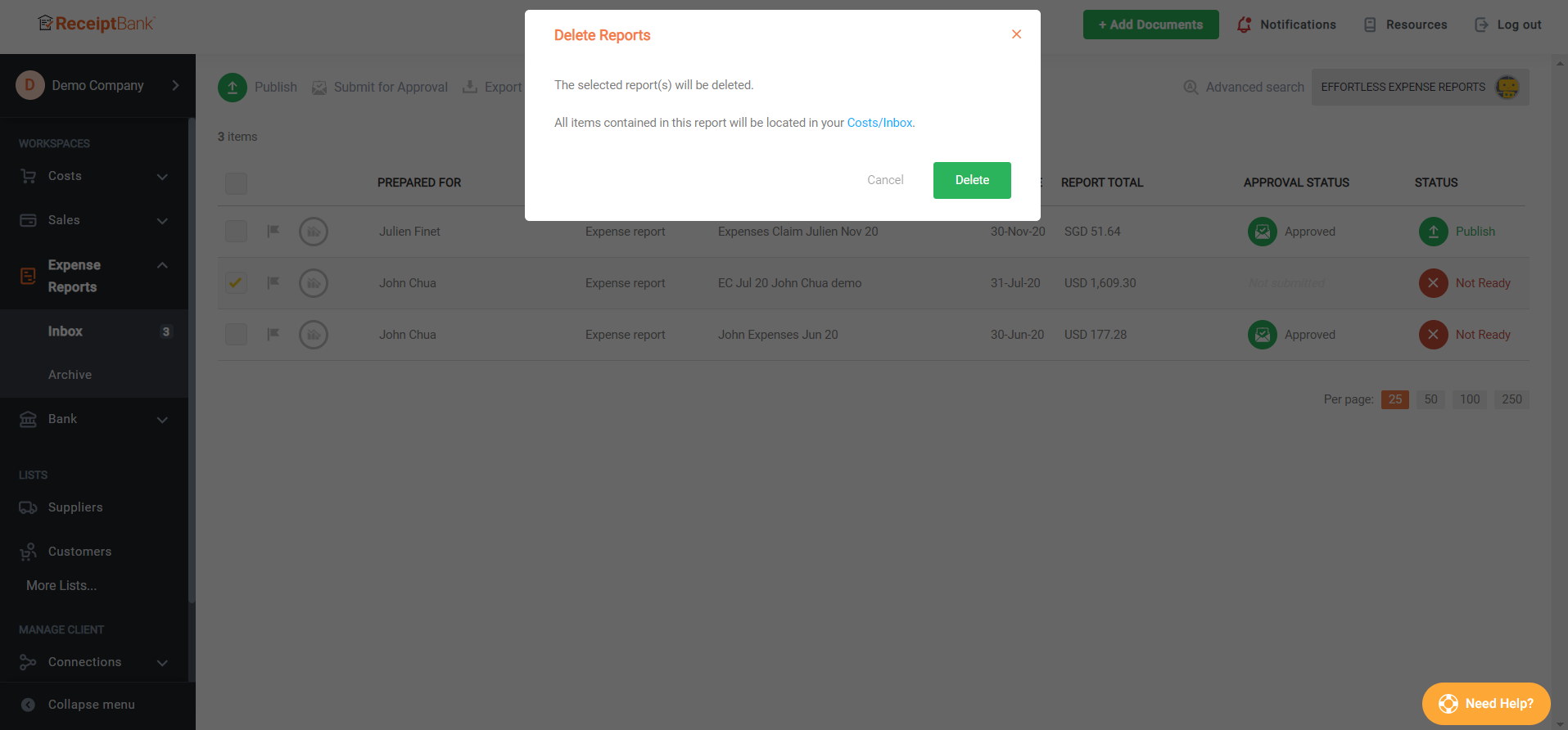 ---
Did this answer your question?
---