Stripe
Stripe provides leading software for running an internet business. Stripe includes the technical, fraud prevention, and banking infrastructure required to operate on-line payment systems.
Fast, reliable and secure
Faster eligibility period for custom processing rates
Priority betas and special event access
What will you get?
Sleek's clients can get SGD $10,000 in processing volume credit.
How to access this offer
Once you are a Sleek's client you will get access to the partner offer through Sleek's platform. Below are the steps to do so:
Log in to your account on Sleek platform;
On the left of your dashboard, click on "Partners", and you will see all the partners on the right side;
Click on "find out more" and click on "Redeem your offer" to get access to the partner offer.
Additional Information
Clients are able to add our Nominee Director as a Stripe users via the Stripe platform. Please indicate our Nominee Director's NRIC Number.

Our Nominee Director will get notification via e-mail where they will be able to upload their photo ID directly to the platform.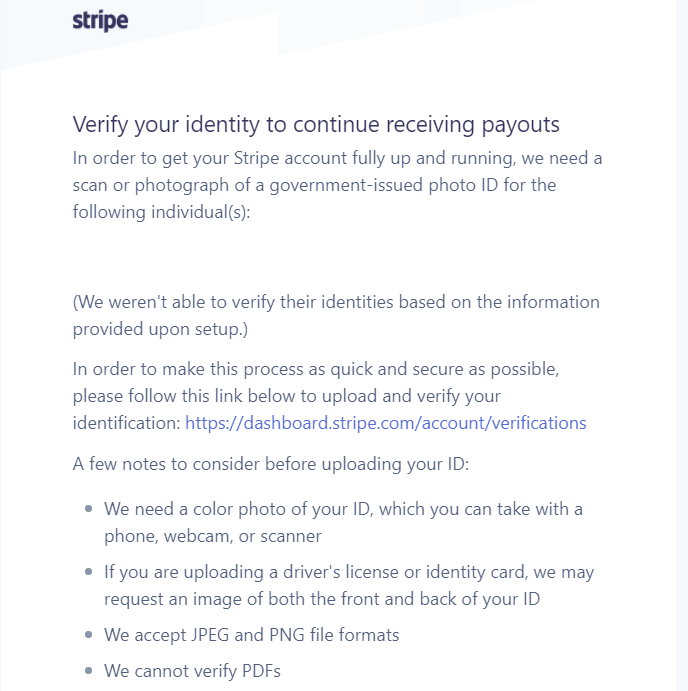 For more information on the photo ID requirements, please click here.
You can refer to this short video on the above steps:
Please note that Sleek and Sleek's Partners are independent contractors. Use of our Partners' products and services remain at the sole discretion of our Partners.

Sleek's Partners reserve the right to determine whether or not to allow Sleek Customers to use or access their products or services. It is outside of Sleek's control should our Partners decide to reject an application or terminate a business relationship with a Sleek Customer. The Terms and Conditions of our Partners shall prevail at all times.   
---
Did this answer your question?
---